Couples Cooking Class in Saugatuck, MI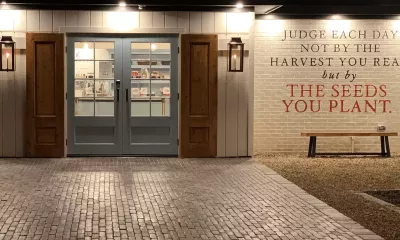 Couples who consider themselves foodies will find pleasure in sharing a romantic meal together during a getaway along the shores of Lake Michigan. The Saugatuck-Douglas area is home to stellar restaurants that offer both casual and elegant dining with mouth-watering local fare to please any pallet. But maybe you're looking to spice things up a bit in your own kitchen. A couples cooking class can provide a new twist for a date-night meal. Cooking a meal together can be a fun relationship-building experience. You and your partner can learn new techniques and recipes, and maybe even cook up a little romance.
To cook is to nourish – kind of like love. And you'll find love in the kitchen at Isabel's Market + Eatery. Opened in 2020, locals are already raving about Isabel's culinary offerings – its bakery, deli, meat and seafood counter, and daily sandwiches, soups, salads and pastas. Shop the market for amazing foodie treats and gifts. And at The Cooking School at Isabel's, you'll find their commitment to personal service and unique culinary experiences really shines through.
Sign up for one of Chef Sue Chaitin's classes, where she'll teach you how to prepare dishes to tantalizing perfection. Come hungry because you'll savor all of the delicious creations made throughout each class – with many topics to chose from. Learn how to make cozy soups and stews perfect for winter, explore the unique flavors of India, or keep your healthy resolutions on track with plant-based cooking. As you discover new culinary tips and tricks, sip on a glass of perfectly paired wine, beer or cocktail. You'll leave with a full stomach and a handful of new recipes you can try at home. But maybe you can find room for dessert – to go.
"Cooking is love made visible." –Anonymous