Lake Michigan Fall Events in Saugatuck and Beyond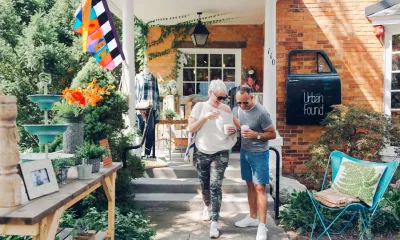 Contrary to popular belief, Saugatuck never really has an "off" season once the summers in the sun on Lake Michigan have come to a close. With our famous beaches clear of crowds and the fall season finally settling in, we are preparing for some of Lake Michigan's best events all year long. From one-of-a-kind, art installations and one-weekend festivals to Saturday brewery tours and that classic corn maze tradition, Saugatuck and the surrounding area has something for everyone this fall. Check out our lineup of some of the most anticipated seasonal happenings on Lake Michigan and plan a fall getaway with a stay at the Hotel Saugatuck.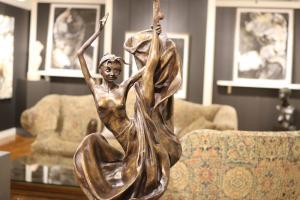 From Sept. 7 - Oct. 27 journey to Grand Rapids for the Project 1 Exhibition by ArtPrize. The unique, immersive art experiences use public art throughout the city of Grand Rapids to question and alter the physical and social spaces we spend our time in. The theme of the exhibit is "Crossed Lines" and the exhibits start conversations around the boundary lines that are drawn within society. From "submerged" houses and fabric-wrapped mansions to floating domes made from seatbelts and a voice-controlled bridge of light, ArtPrize's Project 1 is one art exhibition you definitely can't miss. Visit the Project 1 Exhibition website for more information.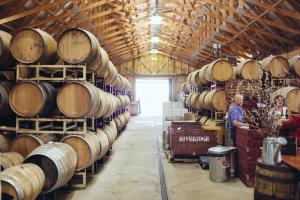 Saturdays Saugatuck Brewing offers tours of its brewery every Saturday at 11:30 AM. Get a behind-the-scenes look at the process of making craft beer and taste Saugatuck Brewing's six mainstays, two seasonals, and variety of specialty styles. You can also schedule a brewing session seven days a week to make your very own original beer and even design the label. Afterward, visit the pub for a mouthwatering menu and live music. Visit the Saugatuck Brewing website for more information.
On September 29th, bring your home decor wish list to the Allegan Antiques Market. The market features 400 antique dealers and vendors on the last Sunday of the month, April through September. Browse glass, pottery, china, primitives, advertising, vintage jewelry, furniture, and much more. You never know what you may find and fall in love with. The six-show even charges only $4 for admission and is open 8 AM-4 PM. Visit the Allegan Antiques Market website for more information.
On Oct 11 – 13, the Fennville Goose Festival celebrates its 35th year with a carnival, happy hour at Goose Pub, live music, a 5k challenge run, car show, market with arts and crafts vendors, history exhibits, book sales, and more. Visit the Fennville Goose Festival website for more information and discover what makes Fennville so special.
On Oct. 19 – 20, Allegan's Arts and Eats event is a free self-driving tour of rural regions in several Southwest Michigan counties that allows you to visit artist studios and savor local fare at family-owned restaurants. You'll enjoy locally grown food and ingredients, as well as exceptional art by local artists, as you travel these backroad routes to out-of-the-way places waiting to be discovered. If you appreciate handmade wares and homegrown food, or just want to get to know what Southwest Michigan is truly like, visit the Arts and Eats website and plan your adventure today.
Note: Photos courtesy of the Saugatuck Douglas Area Convention & Visitors Bureau.