Listen to Conde Nast Traveler and Micro-cation in Saugatuck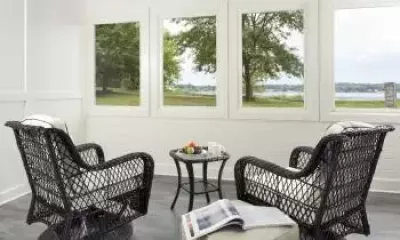 Join the rapidly growing micro-cation trend and include Saugatuck on your next itinerary. Condé Nast Traveler and their vast network of writers and resources compile an annual list of geographically diverse destinations that appeal to travelers of all types. This year they've featured our Southwest Michigan region as one of the "20 Best Places to Go in 2020." Focusing on our rich agricultural heritage and our coastal town vibe, Condé Nast Traveler highlighted craft beverage makers and food-centric destinations in Saugatuck and nearby Fennville.
Nina Kokotas Hahn writes, "Ocean-like coastlines and a laid-back vibe have always been southwest Michigan's biggest draws. But recently the lakefront region has embraced a grown-up take on agritourism and reemphasized its focus on family farms… in Fennville, innovative beer-, cider-, and winemakers are also capitalizing on their prime location within Michigan's Fruit Belt, where berries, grapes, and apples flourish in the lake-effect climate… Up the coast in nearby Saugatuck, chef Melissa Corey's new Pennyroyal Café & Provision is a celebration of the bounty of Michigan." She goes on to mention Virtue Cider's "idyllic 28-acre farm," Modales Wines "small-batch, estate-grown grapes," Waypost Brewing Company's "Farmhouse-inspired" beer and Pennyroyal Café & Provisions "harvest-driven menu".
Your trip would be worthwhile simply exploring food and drink in our area, but there's so much more. Saugatuck is a historic, vintage town with more than 20 artist studios and galleries, specialty shops, boutiques, and unique lodging options. Ideally located to enjoy all the region has to offer, The Hotel Saugatuck is a luxury bed and breakfast and Historical Landmark perched at the edge of Kalamazoo Lake in the heart of Michigan's Art Coast and within walking distance to Saugatuck and Douglas. We look forward to hosting you soon.
Earth is here so kind, that just tickle her with a hoe and she laughs with a harvest. ― Douglas Jerrold