Wintertime Visual and Performing Arts on Michigan's Art Coast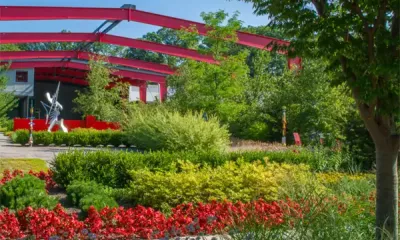 The Saugatuck-Douglas area is known as the Art Coast of Michigan for its rich history of embracing visual and performing artists and encouraging a community with a deep appreciation of the arts. Many working painters, sculptors and other artists call this area home. Musicians and actors hone their craft here on the stage and in the concert hall. Together they inspire the creative culture that's at the heart and soul of our community. That creativity shines year round, so don't discount the winter as a great time to see our artists in action.
To explore fine art in every medium, check out the Winter Break Gallery Stroll on Feb. 19-20.
Take advantage of the three-day weekend to wander through more than a dozen downtown galleries and artist studios in both Saugatuck and Douglas. Chat with the artists, watch live demonstrations, enjoy live music, and between gallery visits, sample delicious local bites and refreshments all while expanding your artistic tastes.
You'll find a wide range of artwork from local, regional and national artists spanning mediums that range from contemporary paintings to found-material sculptures, to hand blown glass and pottery. During this winter's Gallery Stroll, the Krista Reuter Studio is pairing art, fashion and mocktails with special guests Sue Fleming of ZCashmere and Eric and Taylor from Let's Stay Home cocktail kits. At J. Petter Galleries, landscape painter John Andersen will be visiting the gallery and debuting new work.
If the performing arts pique your interest, then head to the Saugatuck Center for the Arts for this winter's Hempy Keyboard Series, featuring inspiring blend of piano music. Four in-person concerts will showcase an incredible lineup of enchanting musical selections, ranging from European masters to American jazz and swing. This intimate Sunday concert series in the SCA Lobby allows attendees to not only enjoy the music but also engage with the artists. So grab a drink from the coffee bar and enjoy the concert!
"We need our Arts to teach us how to breathe."―Ray Bradbury